Party Scorecards 2023
Tick for Kids sent every major political party a survey of the policy solutions Tick for Kids members support and asked them which ones they will action if they are voted in this election.
The Scorecards cover 8 policy areas, and have been developed based on the parties' responses. Links to the full survey responses can be found at the bottom of this page. In addition to information in the scorecards we recommend visiting each party's website for full policy details.
Scroll down, click on any Scorecard, right click and select 'Save Image As'.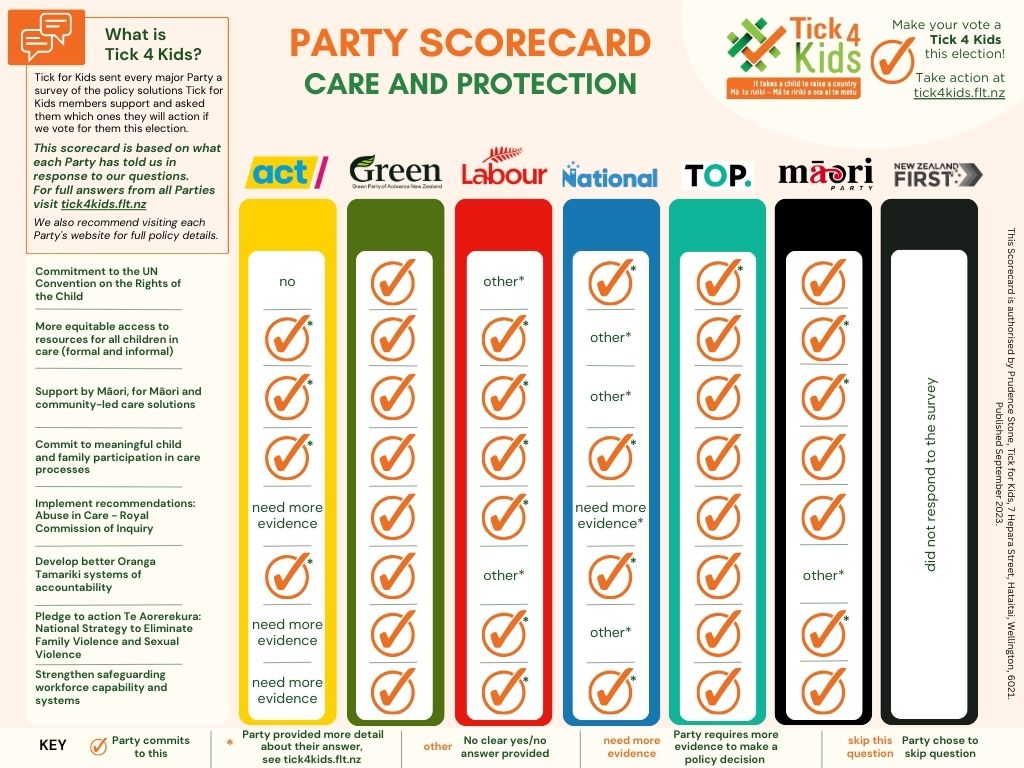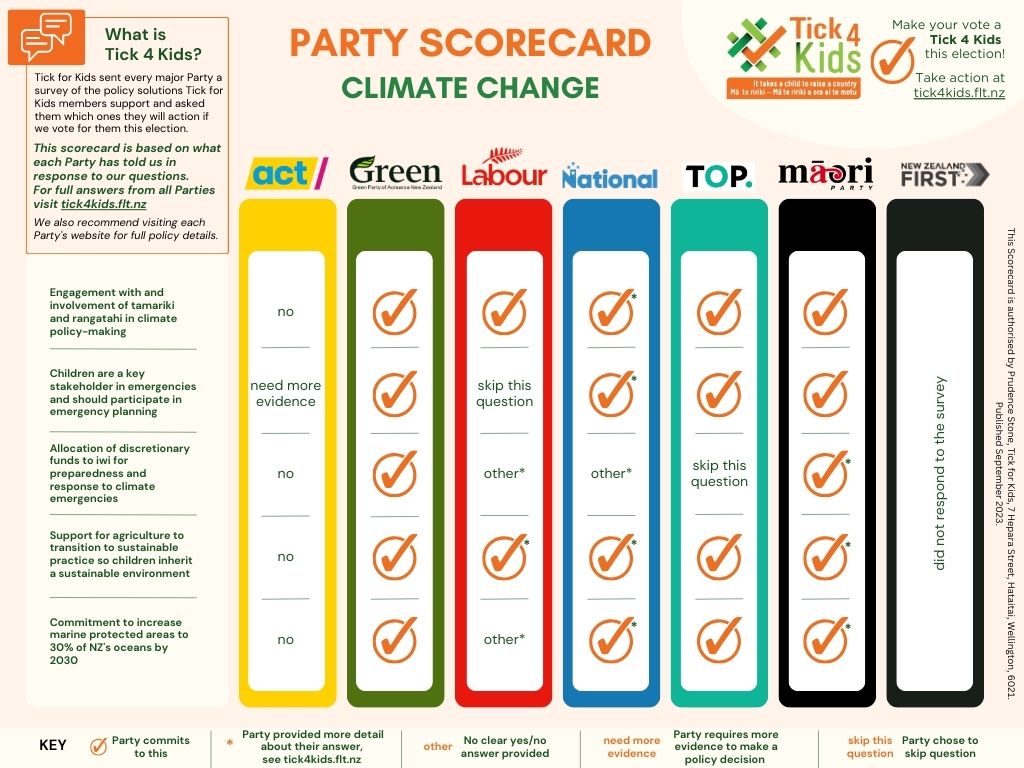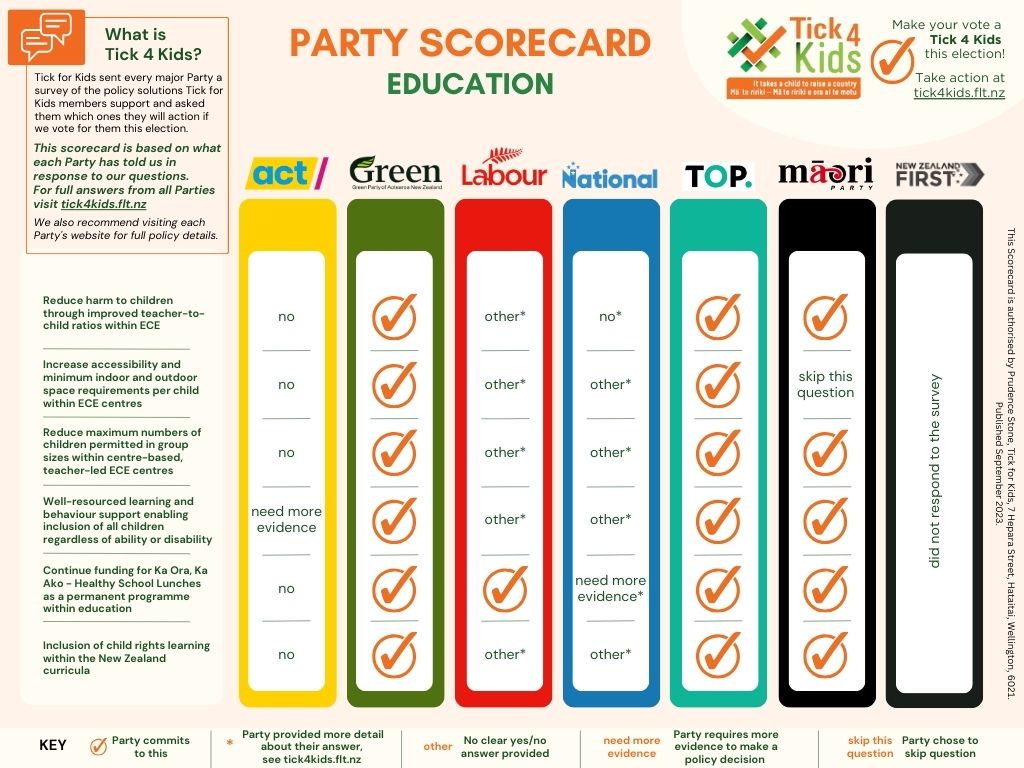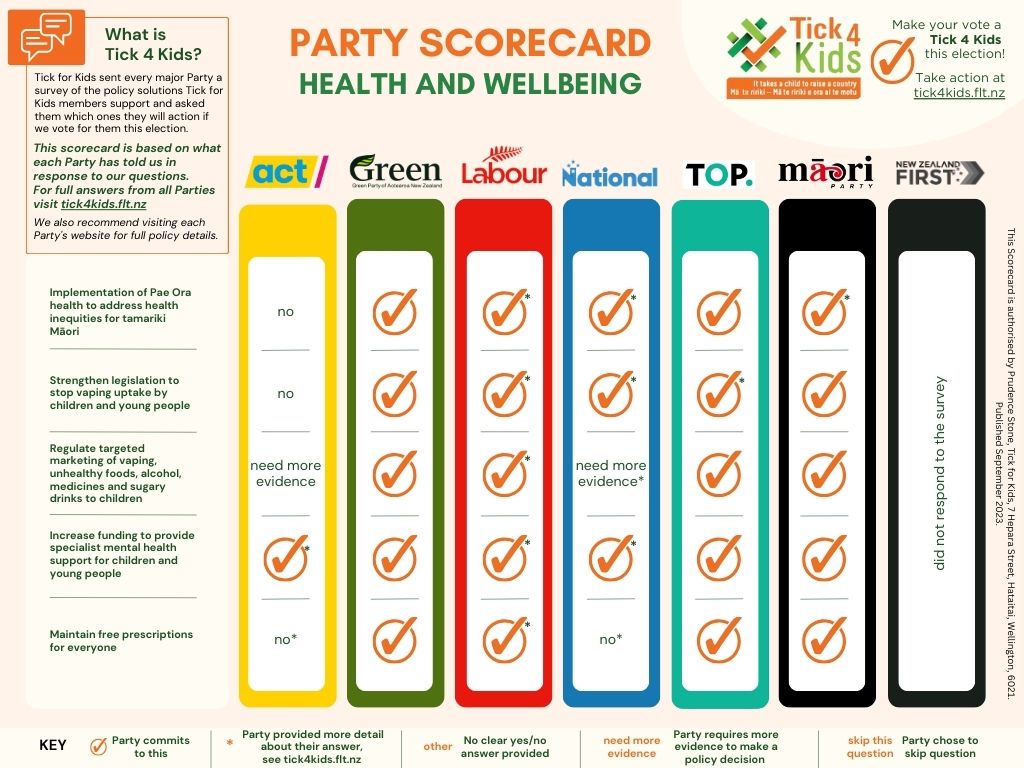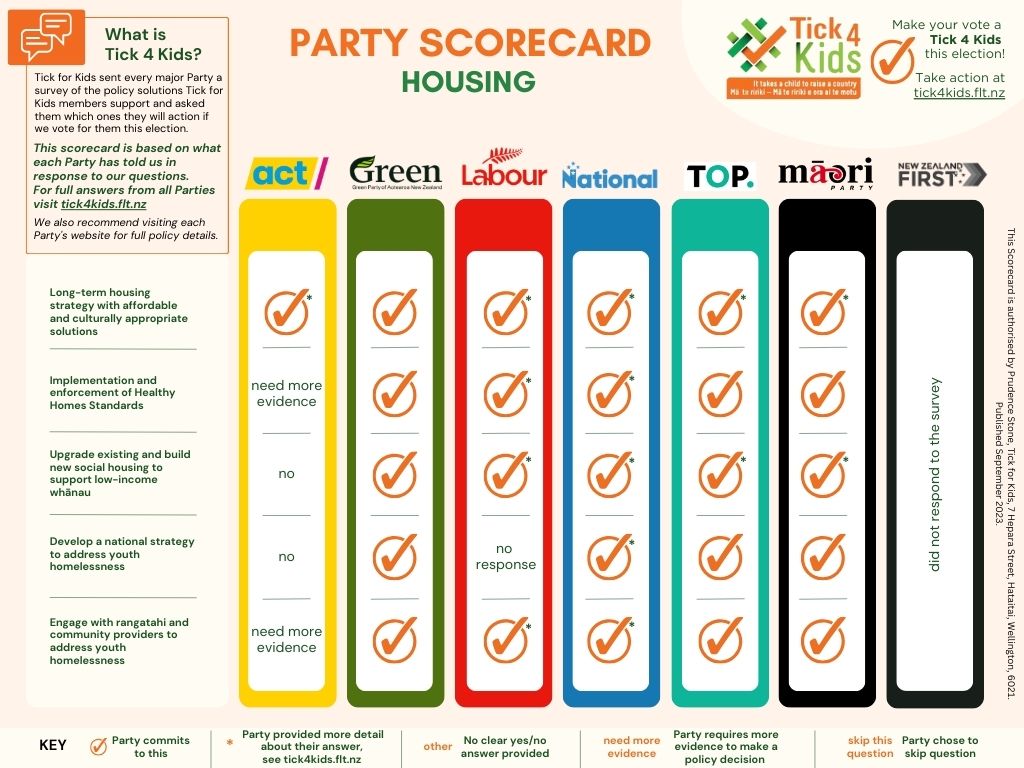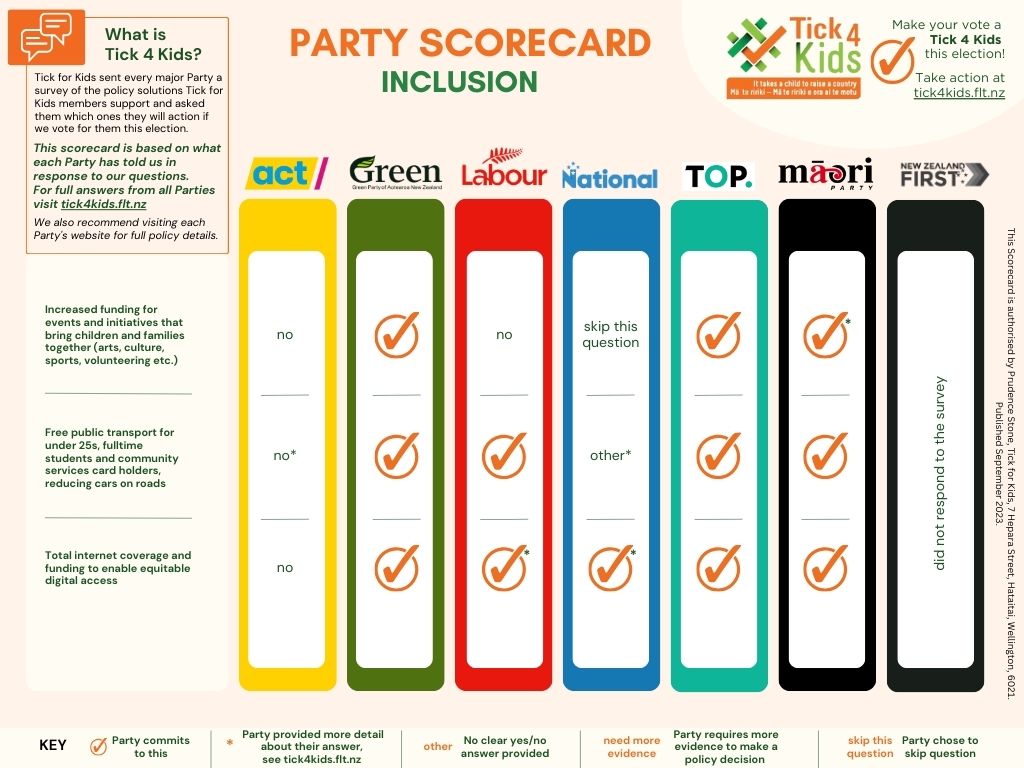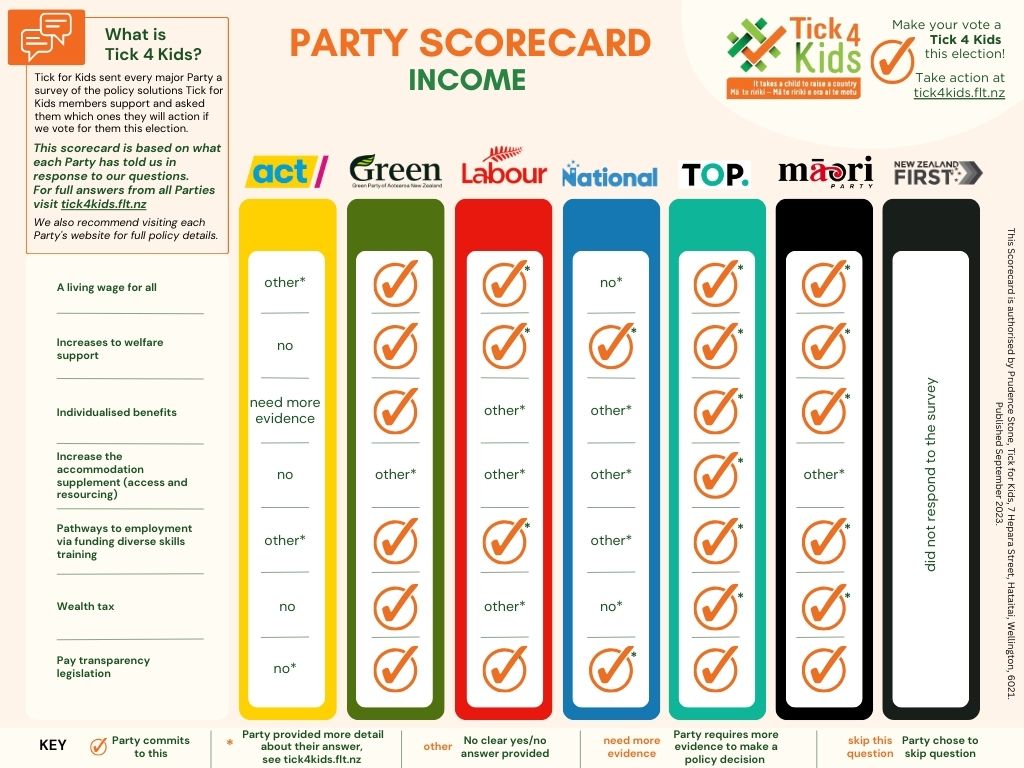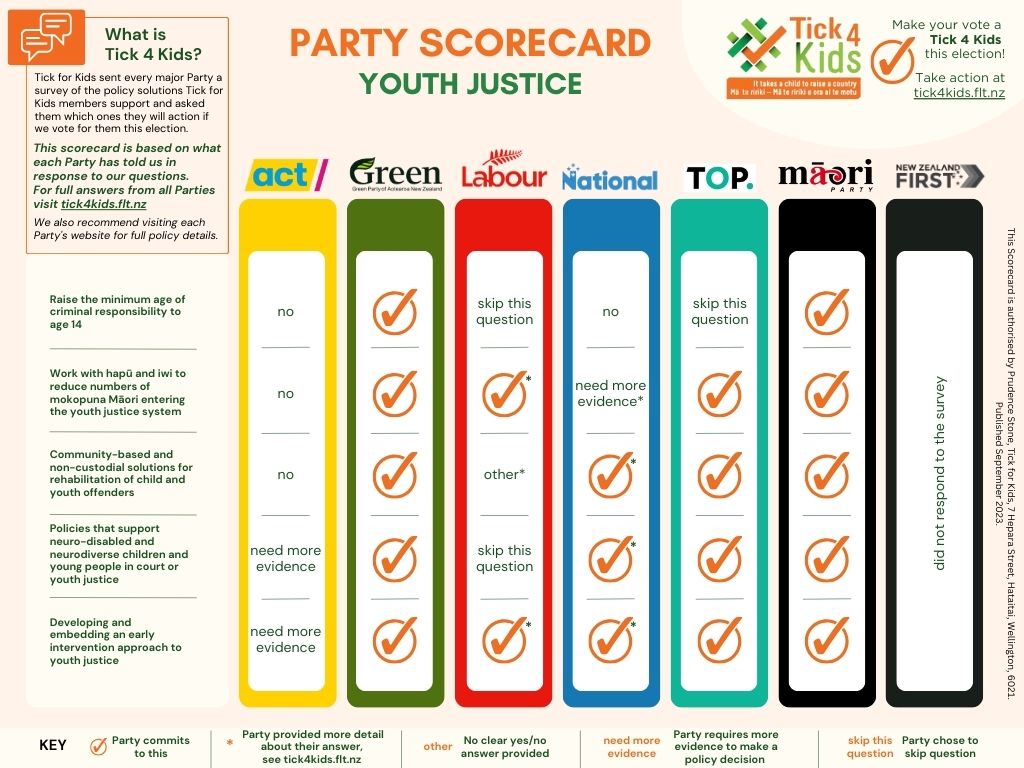 Check out the full results from the T4K Scorecards Survey by key issues.
Review the full survey here.