Holding your own
Tick for Kids event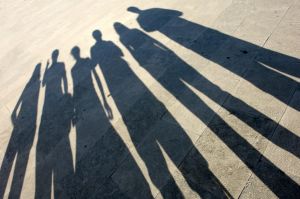 Work with others in your community to hold a Tick for Kids event
The objectives of these events are to:
Demonstrate public interest in political commitment to improving life for children – using the key messages, data and questions provided in this toolkit.
Engage decision makers in this debate and provide an opportunity to ask them how they are going to promote and protect children's human rights.
Achieve media coverage in your community.
Discuss the issues for children and families in your community – and the solutions needed from central government and from your community.
Things to keep in mind when organising an event:
Timing: Choose a date and time that will achieve maximum participation and provides enough time for key people to confirm their participation.
Venue: Choose a venue that is affordable, comfortable, and has good acoustics so speakers can be heard.
Programme: Identify the format for your event.
Have someone to MC and manage proceedings, time for speakers, and questions.
Publicity: publicise your event through:
Post it into this website here (see 'Post An Event')
The Tick for Kids Facebook page.
Organisations involved with the campaign (see the list in the right column).
Email networks: local churches; schools; early childhood centres; the Chamber of Commerce; Rotary; Lions; Zonta; unions; local news media; Grey Power; Age Concern; iwi, health and social service organisations.
Issue a media statement before and after the event, commenting on expectations of political candidates and the need to tick for kids.
Please take photos at your event so that we can use them in social media.
Email them to Deborah@unicef.org.nz
Get involved in Tick for Kids
Get into our Facebook and Twitter activities, run or attend events, write letters and ask decision makers for their support.
Find out more here >