Some of the reasons why
we need Tick for Kids
Photo courtesy of Amnesty International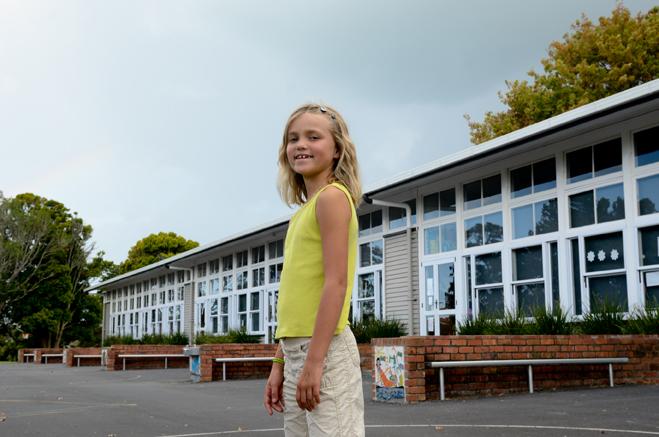 There are roughly 1.2 million children in NZ (under 18 years of age). There are about 571,000 youths (18-24 years of age). New Zealand is an ageing society. As the population grows older, we will be more dependent on today's children and young people to pay taxes and keep our economy going. In 2024, for the first time ever we'll have more people over 65 than under 14 years of age.
In 2014, the youthful Maori and Pasifika populations make up almost 27 per cent of New Zealanders aged 18 to 24, compared with only 17 per cent of the older working age group aged 25 to 64 – giving New Zealand a demographic dividend that other developed countries with rapidly ageing populations don't have. The higher birthrate among Maori and Pasifika New Zealanders is positive and reinforces the need for all babies and children in our society to do well. By the year 2051, over half of all children (54.7 percent) will be of either Maori or Pasifika ethnicity.
Poverty and deprivation
Key statistics are as follows:
– In 1982, 14% of our children lived in poverty. Today, 27% of children live in poverty – that is, 285,000 children or 1 in 4 children (using the measure of 60% of median income after housing costs). See www.childpoverty.co.nz
– 17% (180,000) children go without things they need (material hardship).
– More than 10% of children are in the most severe poverty.
– 3 out of 5 children in poverty will live that way for many years.
– While the majority of children and youth do well, there are some groups of children who do a lot less well. The UN Committee on the Rights of the Child has expressed concern about the enduring disparities between Maori children and others. 34% or 1 in 3 Maori children are in poverty. Similarly, many Pasifika children do less well than others. 34% or 1 in 3 Pasifika children are in poverty. By comparison, 17% of Pakeha children live in poverty.
– It has been suggested that 25% of children with a disability live in benefit-dependent homes and 28% of children with a disability live in one-parent homes.
– Every Child Counts research shows that poverty costs at least $6bn per annum in extra health costs, remedial education, and lower productivity across a lifetime.
– Children in sole parent families and those reliant on welfare benefits are also more likely to be in poverty than others. Low pay also has a negative impact on children, with 40% of children living in poverty having at least one parent in full time work or self-employed.
– Poverty in NZ means going without the goods and services needed to be healthy, educated and able to participate in community life. Children miss out on nutritious food (healthy food is expensive); they live in cold homes; they don't have warm blankets, jackets or shoes that fit; they miss out on doctor's visits and prescriptions; they don't have access to computers and other tools for learning; and will miss out on things like school trips, swimming lessons, cultural education like music lessons, and other opportunities.
– In addition to being more susceptible to illness, children in deprived communities are more likely to experience maltreatment because of the higher levels of stress and mental illness in the adults around them. Government policy has the single biggest impact on poverty rates (UNICEF Innocenti Research Centre, Italy). For example, in 1991 when benefits were cut by 25%, unions were disempowered and changes were made to state housing, child poverty increased dramatically to about 32%. In 2008, poverty decreased to 28% because of Working for Families.
– The generally accepted measure of poverty is 60% of median income. Other measures are used too, such as the NZ Household Economic Survey, which identifies the things children and families are missing out on.
Health
Along with the growth in poverty, infectious diseases increased significantly in the 1990s, driven by poor quality housing, overcrowding, poor nutrition, and lack of access to health care.
Some key statistics include:
– NZ has rheumatic fever at 14 times the OECD average.
– Up to 60 babies die each year before the age of 1 from socio-economically sensitive conditions (including Sudden Unexpected Death of Infant, chest infections and so on).
– Bronchiolitis was the leading reason for hospitalisation for medical conditions with a social gradient in post-neonatal infants, accounting for 41.6% of these admissions during 2008–2012.
– Infectious and respiratory diseases collectively were responsible for the majority of admissions in 2012.
– Falls were the leading reasons for injury admissions with a social gradient in 2012.
– While injury admissions declined for Pasifika, Ma-ori and European/Other children during 2000–2012, the rate of decline was faster for European/Other, followed by Maori children. Thus ethnic differences were greater in 2012 than in 2000, linked to poverty.
– Every year Child, Youth and Family confirm about 22,000 cases of child abuse and neglect. Violence against children takes many forms, including emotional, physical and sexual abuse. There is growing awareness of this problem and more parents than ever are using positive parenting techniques instead of hitting their children.
There is much more to be done, but there are changes in attitudes that are starting to show up in public research.
– During 2000–2012, inpatient admissions for injuries arising from assault, neglect, or maltreatment in children aged 0–4 years fluctuated, while assault-related injuries managed in the Emergency Department (ED), and those with a primary diagnosis outside of the traditional ICD-10 injury range gradually increased. Overall, assault, neglect, or maltreatment admissions were static during the early 2000s, but increased during 2004–2011, and then declined slightly in 2012.
– During 2008–2012, the most severe injuries were seen in children aged 0–4 years who were admitted as inpatients, with 22.7% of inpatient admissions for assault-related injuries being for traumatic subdural haemorrhages, and a further 4.8% being for fractures of the skull or facial bones.
– Inpatient injury admissions, and those with a primary diagnosis outside the injury range, were highest in infants <1 year, with rates then tapering off with age.
– Overall admissions for assault, neglect, or maltreatment (all categories combined) were higher for Tamariki Maori and Pasifika children than for European/Other and Asian/Indian children. While large year-to-year variations made trends difficult to interpret for most ethnic groups, for Ma-ori children rates increased between 2002–03 and 2008–09, and then decreased during 2010–2012.
Education, employment and training
Educational success starts at home. There is a strong case for investing in family learning and literacy because it creates a focus on education in the home and supports parents to continue learning so they can read and talk to their children. This helps ensure children get a strong foundation as life-long learners, with basic literacy and cognitive skills being developed and supported early in life.
Quality early childhood education is the best investment we can make in our under-5s. For every $1 spent on QUALITY ECE there is a potential return of up to $16 in avoided costs to the health, education, welfare and justice systems in later life.
Participation in early childhood is increasing, but some parents still find transport, cost and cultural acceptability are barriers.
ECE must also be of good quality to benefit children. There is concern that ECE participation is being prioritized at the expense of quality. Quality ECE means 100% of teaching staff are qualified, there are good adult to child ratios, small group sizes, good relationships with wha-nau and communities, and a warm and welcoming learning environment. ECE must be high quality, affordable, accessible and inclusive.
Every child has the human right to attend a good quality local school that meets their learning needs. Many disabled children and young people are denied the same education and opportunities as other children. A fair go for disabled children would see them being welcomed at their local school, their learning needs met and the right supports available to enable them to learn and to fully participate in all aspects of school life. Educational policies should support children's success, not label them as failures. The impact of other social and economic issues can reduce success at school. In recent years there have been improvements in education qualifications levels, especially for Maori and Pasifika girls. Boys are lagging behind.
It is important for teachers to be well supported through leadership in schools and early childhood education, with access to ongoing professional development. There needs to be greater recognition that factors outside the classroom have a significant impact on learning. To lift achievement we need to deliver policies that ensure that children are healthy and well-nourished, with stable warm homes. There is a good case for developing community hubs at schools and ECE centres so that other professionals and volunteers are available to provide social services such as food in schools, health services, parenting support and so on.
Approximately 45,000 young people are not in education, employment or training. 7.3% of 15-19 yr olds are not in education, employment or training (NEETS). 8.7% of 20-24 yr olds are not in education, employment or training (NEETS).
Rights
Kiwi kids have the right to be healthy, educated, participating and protected. Housing, health, education and food are rights, not favours.
New Zealand ratified the UN Convention on the Rights of the Child in 1993. Twenty years on, the UNICEF report Kids Missing Out shows progress has been slow and patchy.
NZ law does not fully reflect the commitments made under human rights treaties and New Zealand's legal framework does not contain sufficient safeguards to ensure that new laws and policies take human rights into account when they are being formed. In addition, there is no permanent mechanism to coordinate and monitor progress on how New Zealand is meeting its obligations under international law. Understanding of human rights and the Convention is low, and if a majority of MPs voted to do so a law could be passed that is in breach of human rights.
Other important treaties relevant to child wellbeing are the UN Declaration on the Rights of Indigenous Peoples and the UN Declaration on the Rights of People with Disabilities, as well as the International Covenant on Economic, Social and Cultural Rights, which New Zealand ratified in 1978.
OECD rankings
A recent global survey concluded that New Zealand as the most socially advanced country in the world. See the Radio New Zealand story.
However, research like this can vary in the conclusions reached depending on the indicators used. OECD research suggests we have a lot of work to do to ensure the wellbeing of New Zealand children.
When a range of child wellbeing measures are brought together (eg health, education, poverty, and exposure to violence), New Zealand sits among the bottom of developed countries for child wellbeing. Turkey, Mexico and the US are down at the bottom with us.
A word about who is responsible for children and young people
Parents are primarily responsible for children but it is clear that the way families function, and their ability to support and raise their children successfully, is influenced by a variety of external matters – the social and economic determinants of wellbeing. These are things like income, quality of housing, education and health levels, whether a family is connected to extended family support, and what services are available and accessible in the community (health, education, childcare, transport).
Government policy – both central and local government – has a significant impact on these social and economic determinants of wellbeing. If the government invests in families with babies and small children, ensures an economy with jobs, provides accessible services, and regulates things like the quality of housing, it makes a big difference to children. Government also has obligations to meet under the UN Convention on the Rights of the Child and other human rights instruments.
Leadership from government informs social and cultural understanding and attitudes so it's important for government to be doing and saying the right things. However, there is also a role for businesses (ensuring all working people receive a living wage and can access flexible working arrangements that support parents' active engagement with their children), iwi, churches, non-governmental organisations, neighbours, and many others who shape the way our society functions and help determine whether or not parents are supported.