Electoral Forum - meet the candidates Child Protection Action Group Launch
Thu 01 Oct 2020, 05:00 pm - 7:00pm
The Kollective
Seventeenth Ave West
Tauranga
Issues Activity, Political Public Meetings, Free Entry Event, Children Issues Causes,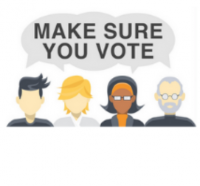 Local Western Bay of Plenty candidates for the General Election in September will be under scrutiny at a SociaLink candidates' discussion in August.
Come along to hear what the main political parties have planned for the social sector and have a chance to ask them questions. We'll cover child poverty, pay equity and any other social issues you want to raise.
We will also be launching a local Child Poverty Action network, with support from the national Child Poverty Action Group, to get some traction on reducing child poverty.
CPAG has over 4000 members and supporters across New Zealand, including academics, doctors, teachers, health workers, community workers and others who are concerned about the high numbers of children living in low income families.
CPAG already has regional networks in Whāngarei, Auckland, Wellington, Christchurch, Nelson and Dunedin and now there is interest among Western Bay people to set up a local network. Be a part of that network.